Used Volkswagen Beetle near North Platte NE for Sale in Omaha NE l Near Lincoln
Used Volkswagen Beetle near North Platte NE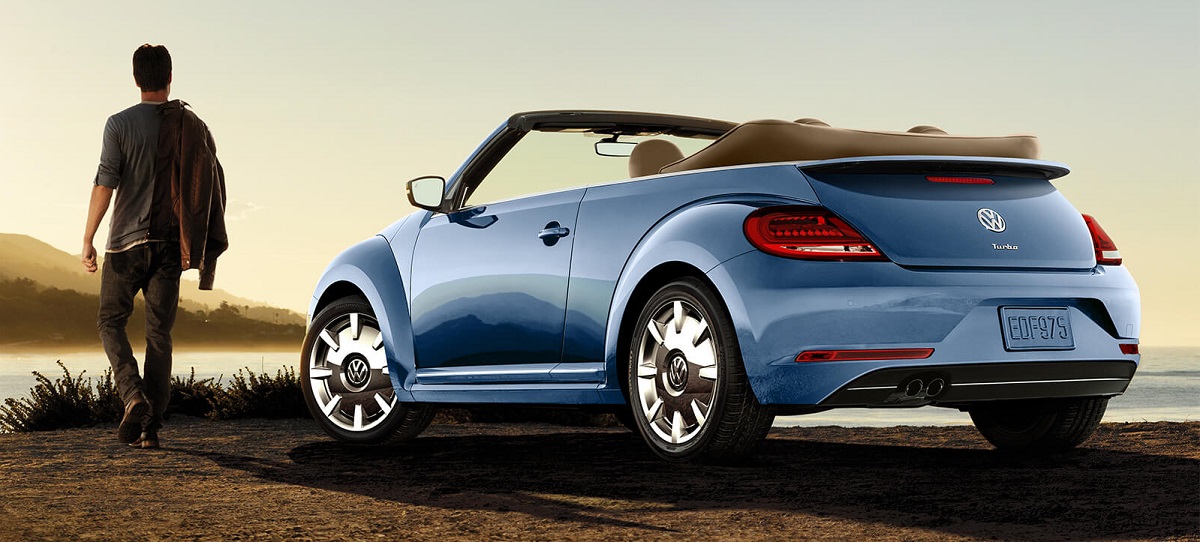 View Inventory
Very few models have as rabid a fanbase as the Volkswagen Beetle. This smaller, affordable VW model has fans from nearly every generation in America. Schrier Automotive strongly believes that there's a method to the used Volkswagen Beetle craze, and it's pretty simple. People love the way used VW bugs look. Whether it's a 30 or 40 year old model that someone loved so much they fixed it up, or a 10 year old model that still looks like it fits in on today's road, this multi-generational sensation is a fan favorite at our dealership serving North Platte Nebraska.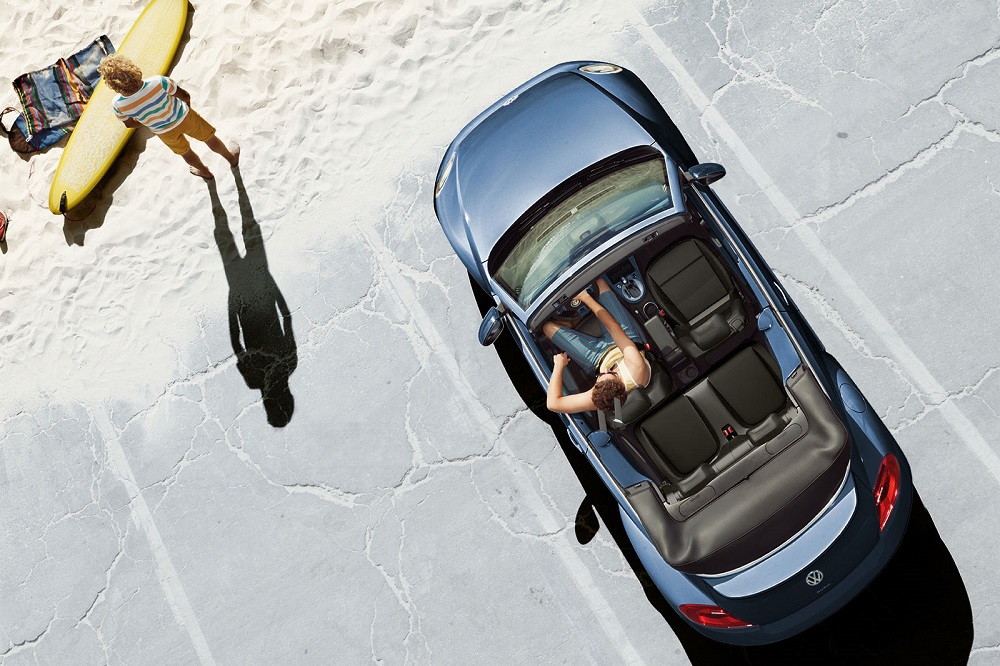 Used Volkswagen Beetle Features
The Volkswagen Beetle was originally designed to be a model that everyone could afford. At its heart was the idea that every hardworking person deserves to own a reliable vehicle. That noble purpose continues to this day, as many people turn to a used Volkswagen Beetle to be their next automobile. Their reliability and longevity are well known, and you'll even see some very old "bugs" still on the road. This car was iconic back in the 1960s, and it's iconic today. A new generation of beetles came along in the 2000s and continue to be a proud part of our used showroom floor serving North Platte Nebraska.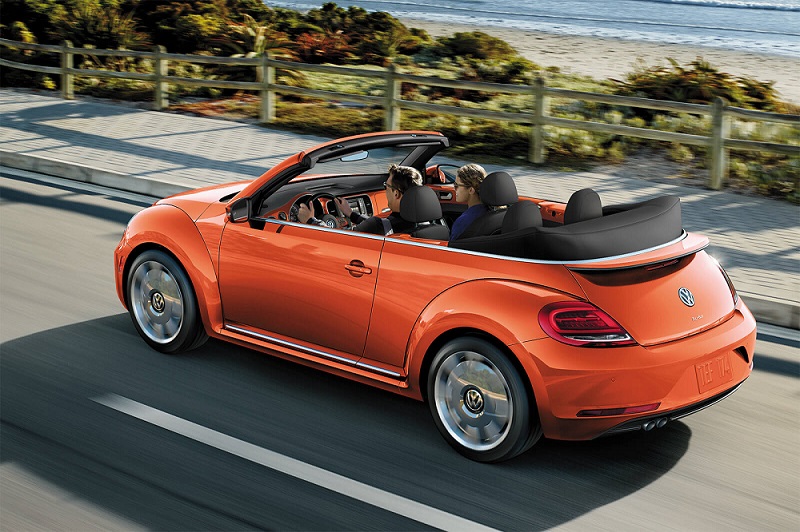 Small but Powerful
The iconic bubble roof of the VW Beetle is a signature feature and one that no other model has ever really duplicated. When you see a VW bug, you know it's a VW bug. There are few models that have ever attracted the kind of love from the public as any used Volkswagen Beetle near North Platte. The model was a staple of 1960s culture and even inspired road trip games where people tried to spot beetles. Today's used Volkswagen Beetle near North Platte is equipped with more modern features and can be as recent as just a few years ago. For example, a 2019 Volkswagen Beetle comes with your choice of trims and colors like Habanero orange with a black top. The 2019 model had a 2.0L turbocharged engine with a 6-speed automatic transmission and Tiptronic and Sport mode. How nice do used models get on the inside? Check out features like V-Tex leatherette seating surfaces, leather-wrapped three-spoke wheel, and carpeted floor mats in both the front and rear of the vehicle.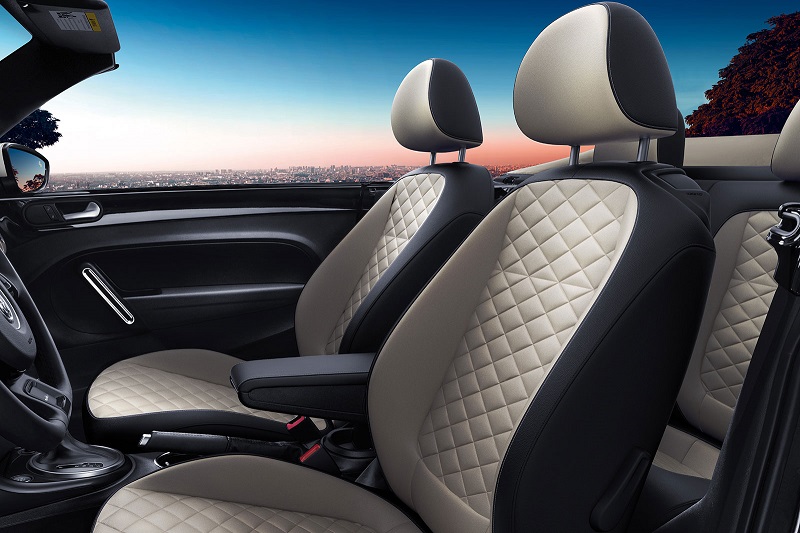 Reasons to Shop Used Beetle Models
The only thing more amazing than a Beetle is a used Beetle. These models offer up a suite of advantages that no new model could ever touch. Thanks to our in-depth vehicle history reports, you can see your Bettle's historical route and decide if it meets your standards. For example, many folks prefer to buy one-owner Beetle models. For others who don't care so much where the model has been, just that it's been taken care of, our more budget-friendly models are ready to go back to work, too. Customers come to our dealership because they know there's always a warm, friendly smile waiting for them here. They can trust us to help with financing, even if the financial road has been rough for the last few years. Many of our customers come to us with finances that are less than perfect, and we still speak up for them to our lender networks. That's because we know everyone deserves a second chance to get back on their feet after a rough time. If you've always loved the Beetle but never got around to making one your own, now might be the time to contact our team. We've got ongoing savings on this model most of the year! And if there isn't a current deal, our finance team will try to make one happen for you. To get started, just browse through Beetle inventory or search for a specific model year you want.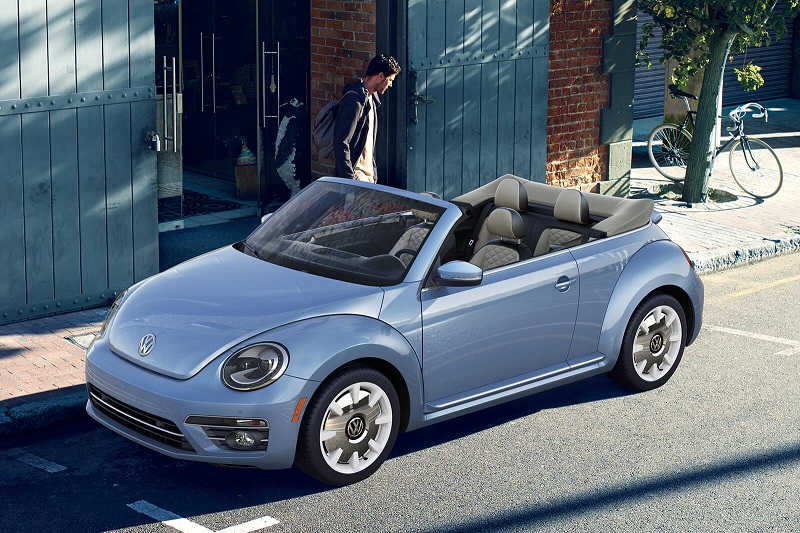 Our used Beetle inventory is always available to browse through on our website, but if you'd like to get a little more serious about buying, you can contact our sales or finance personnel. If you apply for pre-approved financing on our website, it really speeds up the process for you, but you can also just contact us and let us expedite everything for you. We're available through email, live chat, text, and phone, or you can stop by if you're ever in the neighborhood near us.
We appreciate your interest in our inventory, and apologize we do not have model details displaying on the website at this time. Please fill the form out below and our team will quickly respond, or, please call us at (888) 206-4661 for more information.