Used Toyota Tacoma in Omaha NE for Sale in Omaha NE l Near Lincoln
Used Toyota Tacoma in Omaha NE

View Inventory
For most of its modern life (since the 2005 model year), the Toyota Tacoma was a mid-size model. It's one of Toyota's most capable off-road models, featuring TRD Pro and TRD Extreme trims throughout the years. Special editions are also a part of the model's past. As a pre-owned pick, you can't do better than the Tacoma. You can pick out a great used Toyota Tacoma in Omaha from our dealership serving Omaha Lincoln Fremont Gretna Nebraska. Our team will lead the way.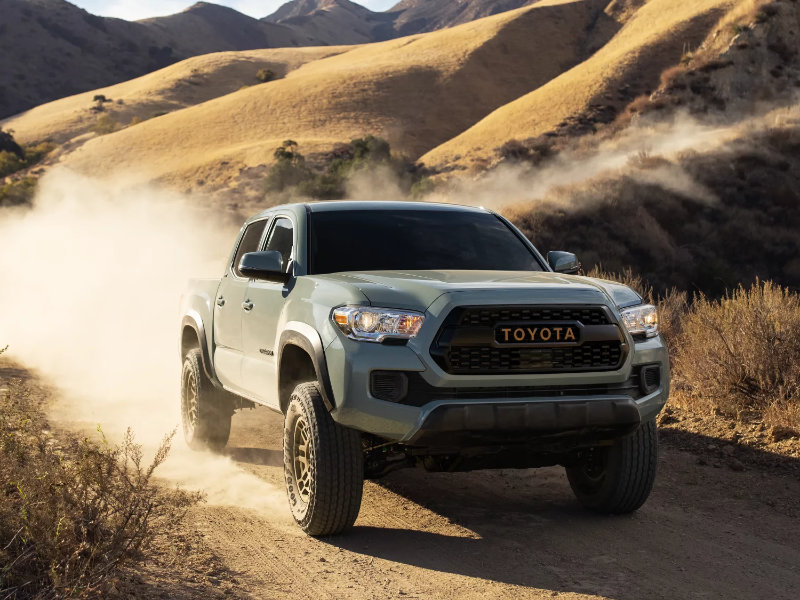 Used Toyota Tacoma Features
2004 is the first year that people saw the mid-size Tacoma. It was a model that came in three cabs that year and many different powertrain and transmission choices. The new era of Tacoma models had begun. The second generation was marked by strong powertrains (236 horsepower), off-road equipment, and a bolder look. Deck rails and a TRD Pro trim were soon to follow as the years rolled by. Off-road equipment on the early second-gen trucks included locking differentials and increased ground clearance. More toward 2010, you'd see the Tacoma with driver-assist features like Forward Collision Alerts and lane keeping systems. Engines were equipped with auto start/stop around that time as well. As the Tacoma grew up, so did its looks. The always tastefully done grille might be blacked out with chrome surround or equipped with more chrome than blacked out features, but you can bet that the Tacoma quickly became known as one of the most handsome mid-size trucks in America. Premium audio systems, leather seating, and exterior wheels that emphasize the handsomeness of the model are always a part of the Toyota Tacoma. As a very accessible and affordable truck, it's one of the most popular choices we have at Schrier Automotive.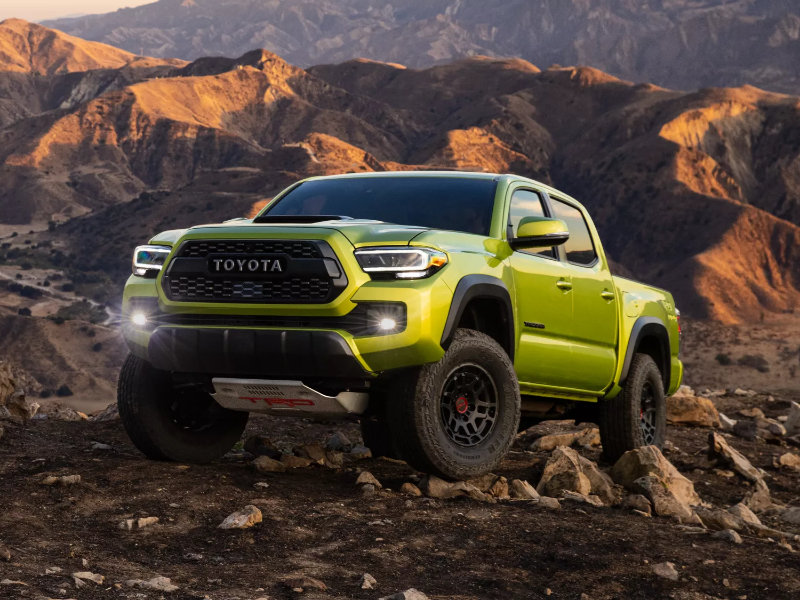 If you're like many other shoppers this year, you want to get your hands on the best pre-owned truck possible. Due to the increase in difficulty finding fully equipped new models, there's never been a more appropriate time to opt for a pre-owned truck. You can still get modern-day features like infotainment systems, premium audio, connectivity, and driver-assist features, but you won't have to pay those hefty new dealer fees and other fees that don't include what's actually on your truck. A used Toyota Tacoma in Omaha is a sharp looker with a quick off-road wit. The model's handling is cemented by features like brake assist and lane keeping systems that enable you to keep on the straight and narrow at all times, even if you're exploring the wildernesses of America. Splash guards and mud-flaps are also available for those of you who take your off-roading extremely serious. Be sure to ask our team about off-road features while you shop for your pre-owned trim. Some trims are better for off-roading than others (such as the legendary TRD Pro trim).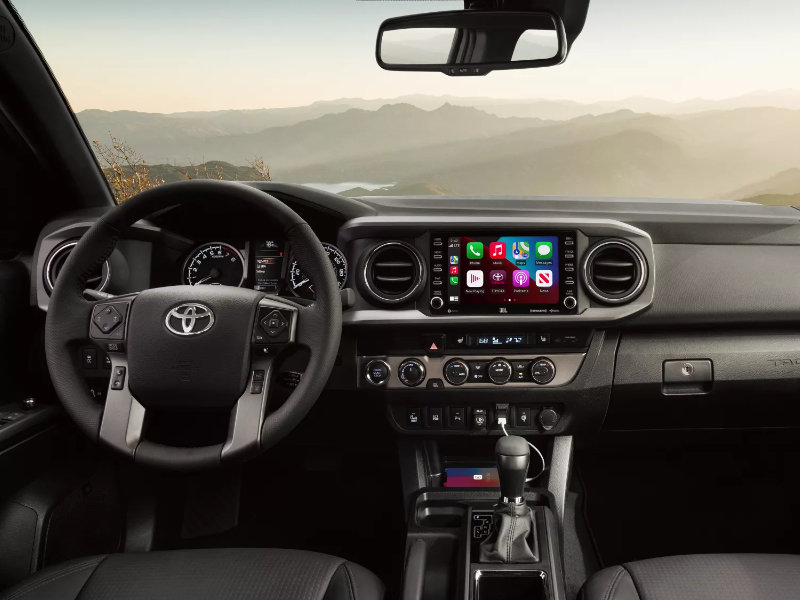 Buying used this year will pay off in more ways than just getting a fully researched truck that meets your expectations. You'll find that when your car insurance bill comes due, it's lower. When it's time to pay registration fees, it's cheaper. And when it's time for car taxes, you don't have to dread paying them nearly so much. Buying used from our dealership is one of the best ways to thank yourself for a job well-done this year. Our fully inspected and quality trucks are poised to provide value and utility to you in your life. And with the Tacoma, you also get a very handsome truck.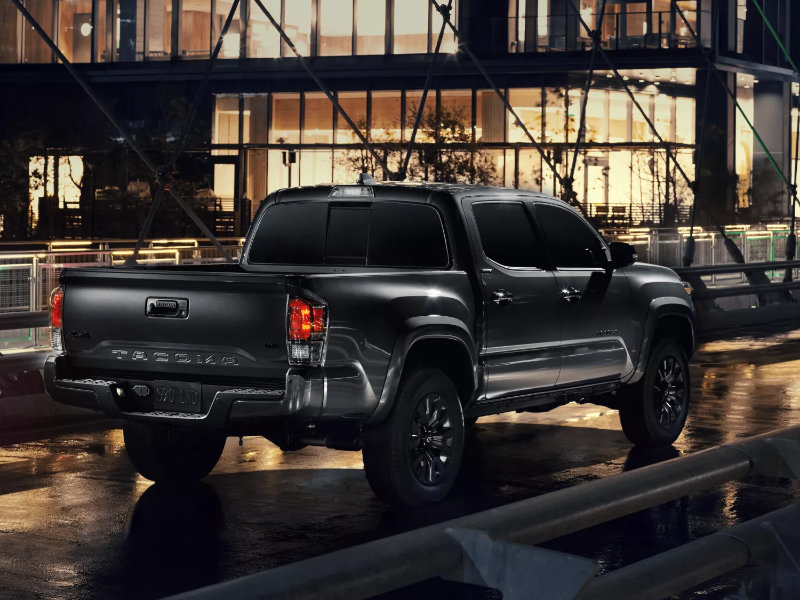 A used Toyota Tacoma is a mid-size model with a full-size heart. It's one of Toyota's most popular models in history and always available here at our dealership serving Omaha Lincoln Fremont Gretna Nebraska. Look through our inventory any time. When you've found your dream Tacoma, just call or write to learn about our specials or schedule a test drive here in Omaha.