Used Ram 1500 near North Platte NE for Sale in Omaha NE l Near Lincoln
Used Ram 1500 near North Platte NE


View Inventory
The classic Ram 1500 continues to be of value long after it's not new anymore. Unlike some products, a used Ram 1500 just keeps hauling and towing and producing for an owner. That's why our pre-owned showroom floor is full of pre-owned Ram 1500 models this year. Schrier Automotive displays these models proudly because they're always one of our top sellers. People have confidence in the way Ram designs its trucks and keeps them relevant as they age.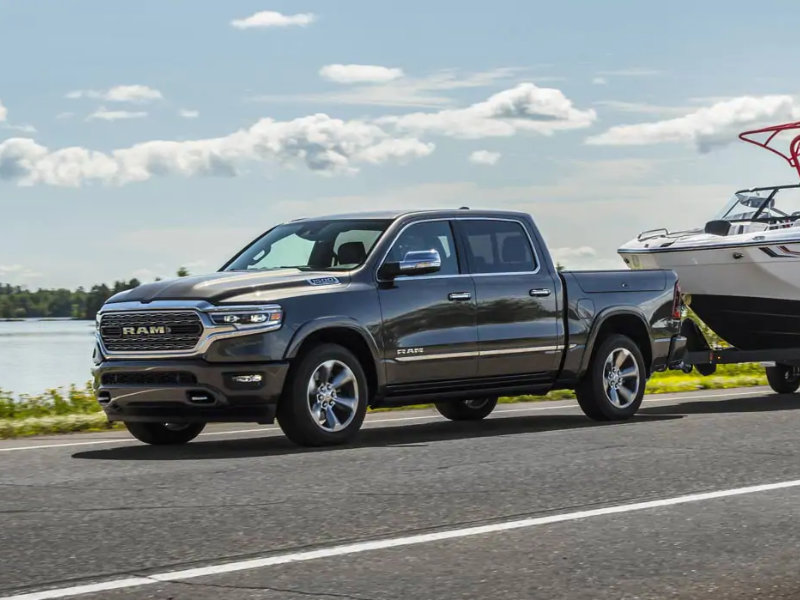 Ram 1500 Features
Ram pickup trucks have roots dating all the way back to 1981, but their current Ram 1500 form is what we're familiar with now. It has been one of America's most popular pickup trucks since the model first donned the name. The latest generation of the truck started in 2019, a model year that's going to be magical for people who want to get a "modern" truck without paying for a full-priced new model. Whatever generation of Ram 1500 you buy from, you're getting a luxurious, well-equipped truck with some heavy hitter engines.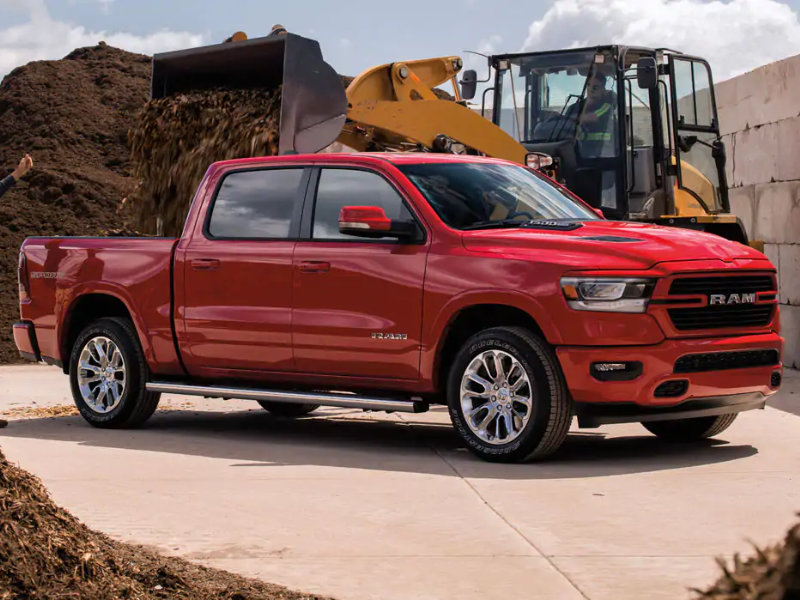 V8 Power
The light duty Ram 1500 still showcases some of the most powerful V8 engines in the world, including the 5.7L V8 engine that you can still get on a used model. When you buy recently used models from 2019 and 2020, you have the benefit of a mild hybrid system called eTorque. Many folks prize efficiency these days because of its benefit to the environment and a bank account. A pickup truck that's efficient is an anomaly in the industry, but the Ram 1500 has the technology down flat on newer used models.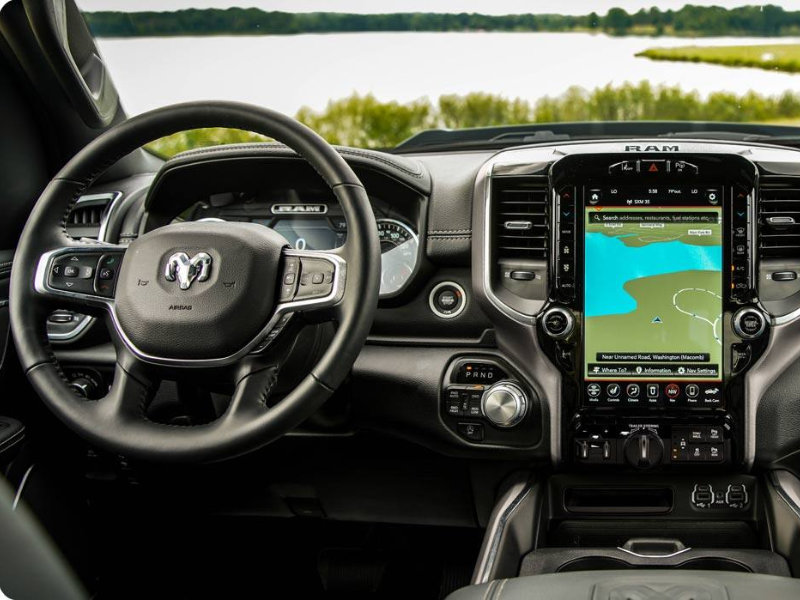 Trendsetting Luxury
Pickup trucks were once a barren land of sparsely decorated interiors. They might have had some easy to clean vinyl, a decent sound system, and standard safety features, but you'd rarely find leather in models. Ram is the brand that made luxury a staple of the truck interior. Their Ram 1500 series has been the most luxurious truck in its class for a good decade or more, so you can confidently shop for a luxurious truck if you choose this model.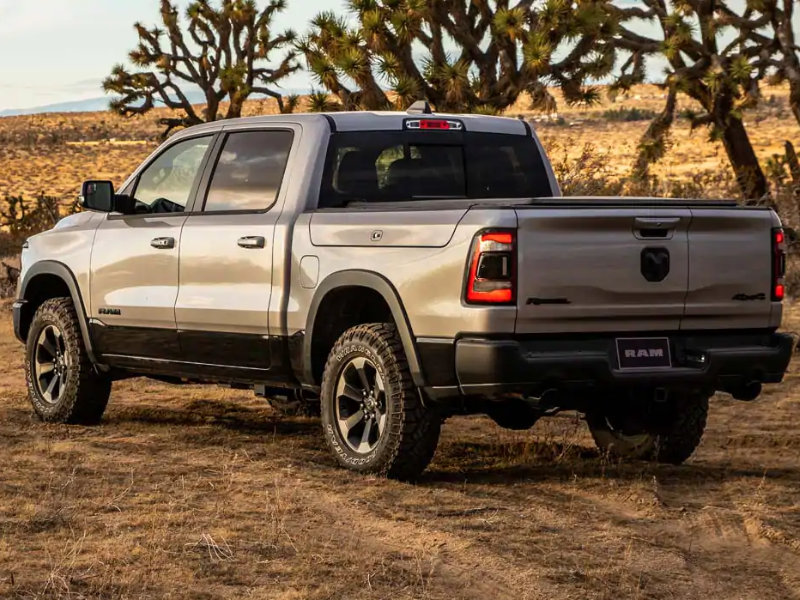 Tow it All
Outdoorspeople have larger than average cargo. Not everyone needs to tow a camper, boat, or ATV, but most Ram truck owners tow these objects regularly on weekends and random vacations throughout the year. If you're someone who loves to take their boat to the lake every weekend – or even more often – then don't miss out on a pre-owned Ram 1500. These trucks were made for just this thing. Our dealership serving North Platte Nebraska can show you some of the advanced trailering accessories we have available for your favorite Ram 1500, too.
Test Drive a Used Ram 1500 near North Platte
Many pre-owned buyers insist on a test drive. If you're working with our dealership, that's a lucky break for you. Our team doesn't shy away from long test drives and the chance to show off our inventory to customers. You can test drive any pre-owned Ram 1500 on our lot to get a sense of its condition and compatibility with the way you drive. A test drive is time to experience what it would feel like to own the truck. Used buyers more than new ones often feel like a test drive is a prerequisite before buying. You'll be able to listen to the engine, feel the way the truck brakes, and get a sense of its interior spacing and technologies. You never have to beg our team for a test drive of your favorite trucks. We always tell our customers that a test run is available if they'd like to try out a model before buying.
If you've got questions about our used Ram 1500 inventory, please contact our sales team serving North Platte Nebraska. You can get in touch with us by emailing or calling. Those folks out there who already know the exact truck they want can apply for financing online and save some major time.