Used Ram 1500 near Lincoln NE for Sale in Omaha NE l Near Lincoln
Used Ram 1500 near Lincoln NE


View Inventory
The Ram 1500 is composed of advanced high-strength steel and an award-winning body style. Its smooth side panels are joined by a muscular hood and full LED lighting to craft the perfect look for any modern rider. And the great news is that the Ram 1500 has done things the right way. Because of its slow progression through each era of greatness, a used Ram 1500 near Lincoln is just as industrious as a new one. The model's hallmarks include a fancy, family-oriented interior, big-time towing capacity, and versatile cab/truck bed configurations. Our inventory of the used Ram 1500 near Lincoln is among the largest in the nation, and it's always ready to serve a loyal customer with the right truck.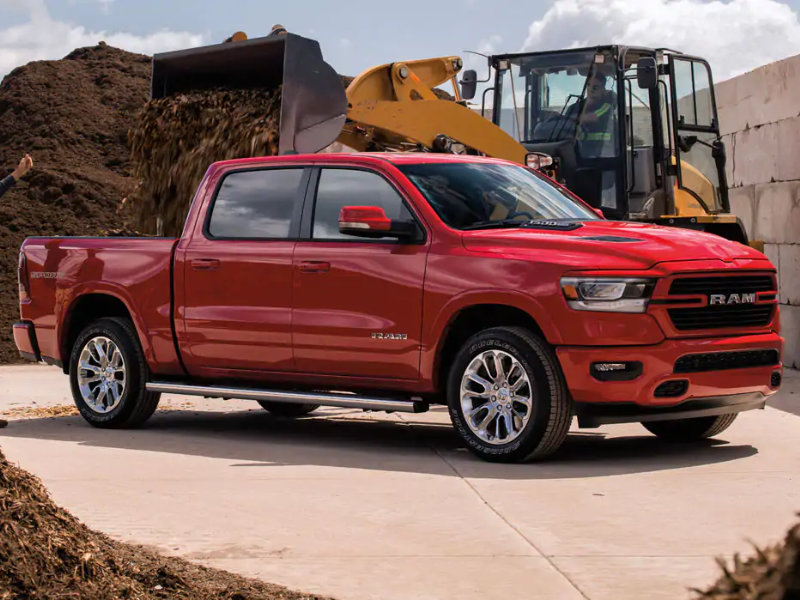 Classic Trims
The Ram 1500 has given the truck world some of its most exciting, versatile trims. Take for example the Laramie or Tradesman. Both are legends within their own class and signify ruggedness and old-fashioned truck goodness. Trims like the Rebel signify that it's time to go out for a weekend of off-roading. Each trim of a used Ram 1500 near Lincoln is a chance to experience what the model has to offer. If you've never owned a Ram 1500 before, you can test drive each of these classic trims to get a taste of what it's like. If you've already own a 1500, then a used Ram 1500 trim is yours to choose from memory. Each one is serving Omaha Lincoln Fremont Nebraska outdoorspeople and family leaders with a taste of the good life. Schrier Automotive Used has each one of these trims and plenty more.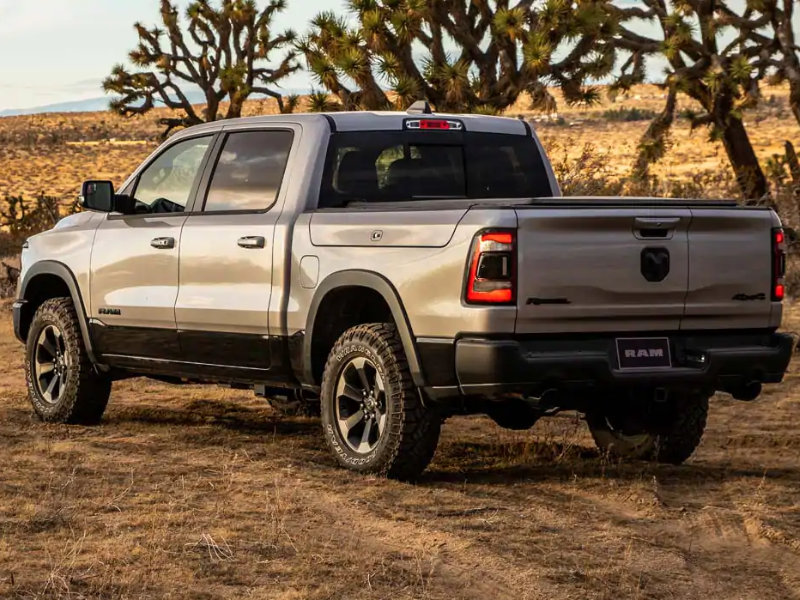 No matter how good your truck looks, it's got to stand up and perform during the day. People don't want trucks just for the looks of them or because they're elegant on the inside. A used Ram 1500 presents an opportunity to choose from one of the classic powertrains of the past. Year's ago, a classic 3.6L V6 engine was rated at 305 horsepower and 269 lb-ft of torque. That engine still exists these days on many of our Ram 1500 models. We keep a large selection of Ram 1500 trucks because we know that each owner is choosy about what kind of powertrain and transmission they want. Recently used models are going to come with turbocharged engines and torque ratings of 410 or more lb-ft of torque available. Older models will still get you over 200 horsepower and allow you to dominate the roads with a Ram 1500. Schrier Automotive Used is serving Omaha Lincoln Fremont Nebraska with a wide variety of model years for this truck because we want you to have your choice of powertrain and transmission. Imagine your perfect Ram 1500. We'll make sure it's here for you when you get here.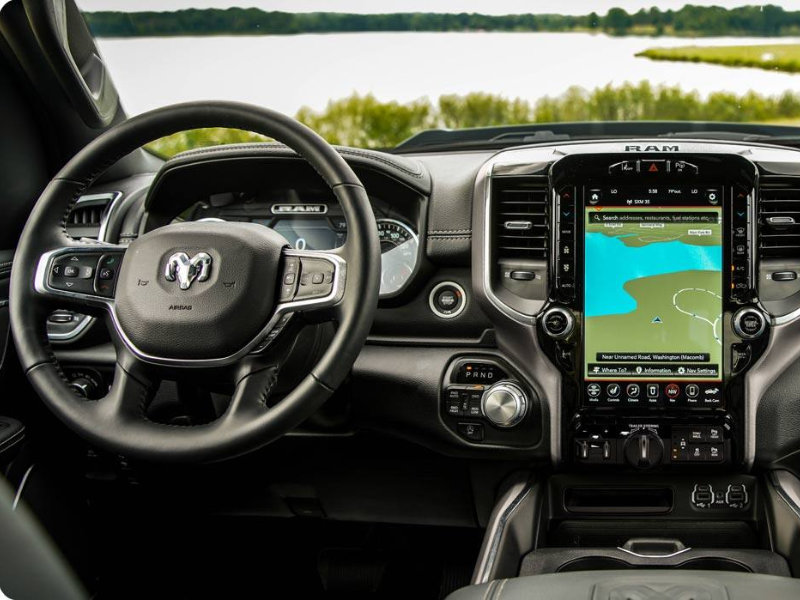 Luxury Interiors
About 8 years ago, Ram decided to make the Ram 1500 the most luxurious truck in the industry, and they succeeded in a big way. Models like the Laramie Longhorn and Rebel started sporting genuine leather and wood on their interiors. Soft touch materials and large touchscreens became the norm rather than the exception. In fact, Ram is a pioneer in crafting a luxury pickup truck. While we all know folks who still stick to their vinyl and traditions, others want to move into a more modern era with their truck. For those people, the upper-tier trims of a pre-owned Ram 1500 is a fine choice to make for you and your family. Reclining rear seats and more family-oriented cabs are nothing to sneeze at. It took a brand like Ram to have the strength to say that comfort is okay in a pickup truck, too. You don't have to suffer in the wilderness if you don't want to.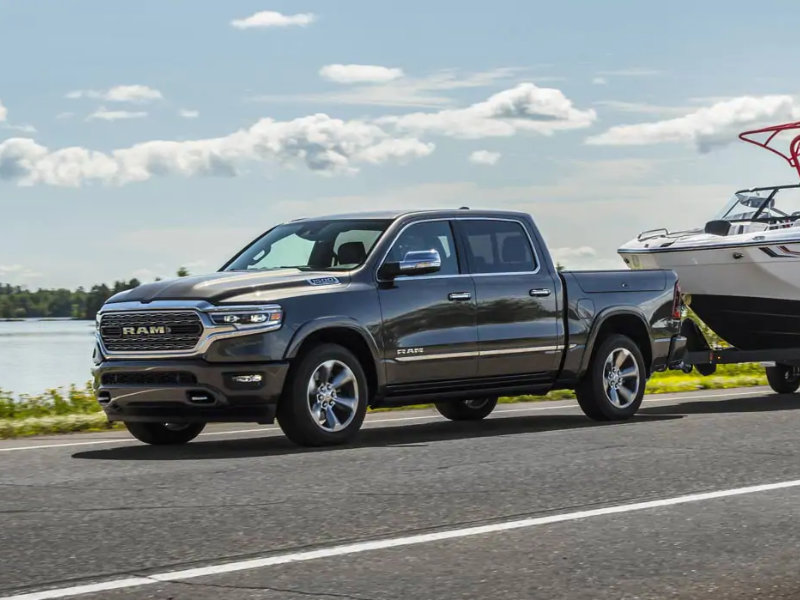 Thanks for letting Schrier Automotive Used keep serving Omaha Lincoln Fremont Nebraska customers like you with a strong fleet of Ram 1500 models. You can buy this truck used right here from us. Contact us on the phone or online if you have questions or would like to schedule a free test drive.