Used GMC Sierra 1500 near Lincoln NE for Sale in Omaha NE l Near Lincoln
Used GMC Sierra 1500 near Lincoln NE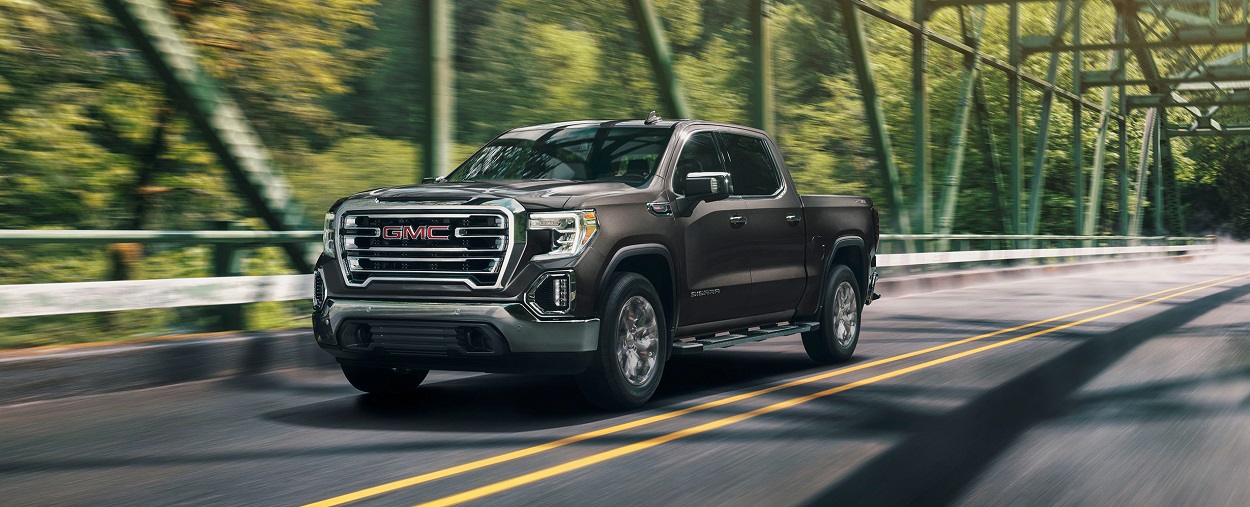 View Inventory
GMC is never overlooked as a full-size pickup truck maker. They've turned out some of the most classic models over the years, many of which were from the Sierra 1500 line. A used GMC Sierra 1500 is adept as a work truck, family truck, or rugged outdoorsperson truck. Of course, you can use a used GMC Sierra 1500 near Lincoln for all three of those purposes. It's a truck that has few barriers. Schrier Automotive Used is shining a spotlight on our used GMC Sierra 1500 inventory because we realize the importance of this truck to those we're serving Omaha Lincoln Fremont Nebraska.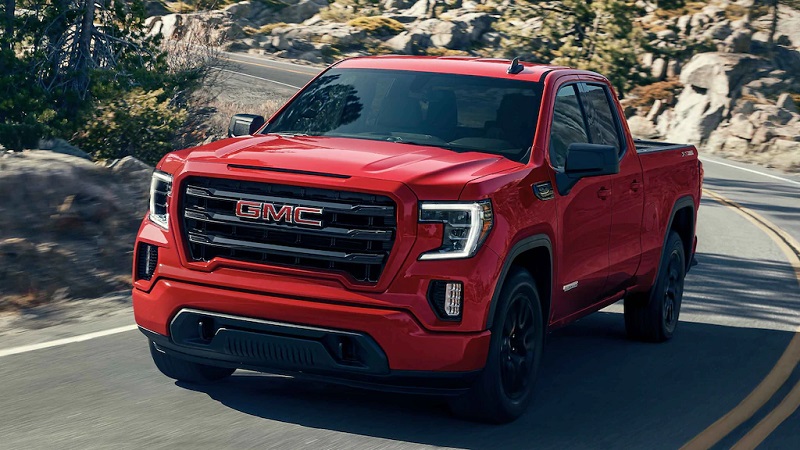 Versatile Cabs
More than other trucks, a used GMC Sierra 1500 near Lincoln has a cab that's going to accommodate every type of buyer. It has a crew, double, regular, and extended cab for different types of buyers. Everyone has a favorite use for their used GMC Sierra 1500. Our team at Schrier Automotive Used can let you take a tour of all four cabin styles and really make up your mind about which cab works best for you. This is just one of the many ways that a Sierra 1500 is serving Omaha Lincoln Fremont Nebraska truck owners.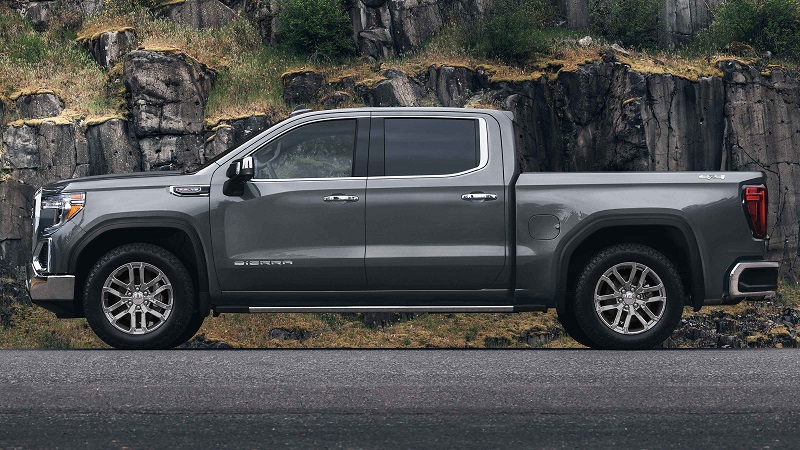 A Sierra 1500 comes with everyday work perks that other trucks didn't think to add until years later. Even going back almost a decade in the lineup, you'll find bed steps that give you a helping hand in your work. Step up into the truck bed easily and handle a big haul. As far back as 2014, the truck also came with an 8-inch touchscreen infotainment system for your needs. Why is this important to work? Well, you've got to know where you're going (navigation features), and you need to know how to use your truck once you get there (camera features). Thanks to the large touchscreen, Sierra 1500 owners have been treated to work-friendly tech for a very long time.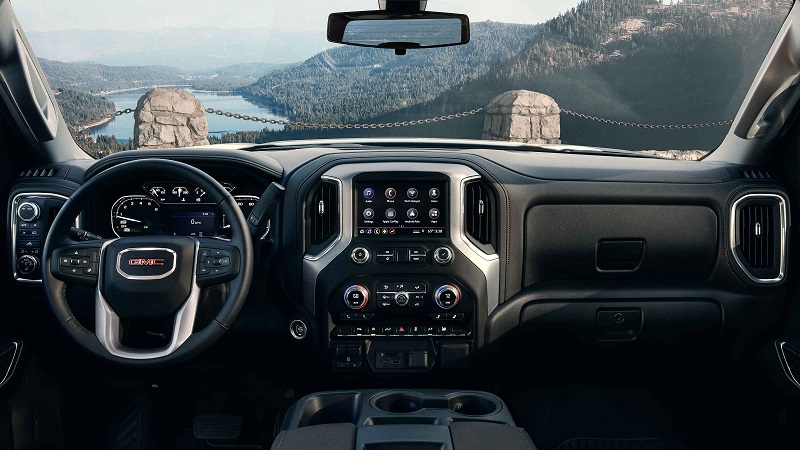 Technology
The Sierra 1500 has always been one of the most entertaining trucks on the market. Not only is it equipped to hit the great outdoors for some off-road adventure, especially on its higher trims, but it's also ready for those long road trips. You'll find Bose sound systems were a staple of the model for many years into the lineup. So if you opt for a used model, you'll still get the same great sound systems and Bluetooth connectivity that you'd get from a new trim. Many people these days don't want to sacrifice things like touchscreens, Wi-Fi, and hands-free calling. Thankfully, GMC began these features so early in the Sierra 1500's lifetime that you won't have to give them up, even if you buy a used model. Back up cameras and driver-assist features appeared over a decade ago in the lineup, too, so you can get modern safety features on a used Sierra 1500.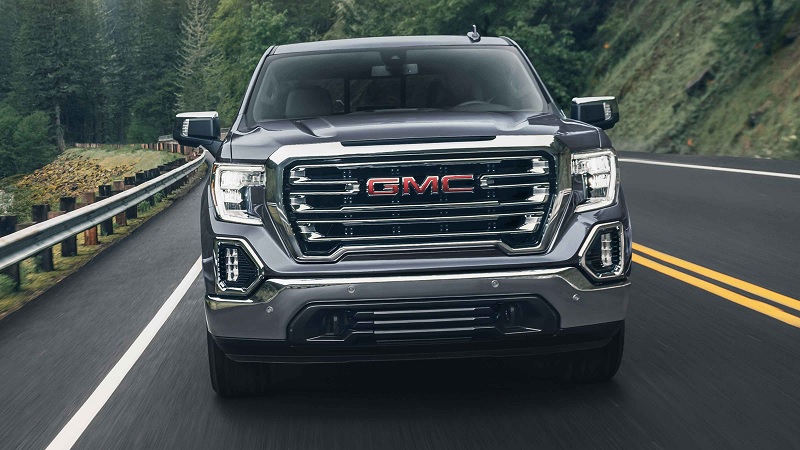 Reasons to Shop Pre-owned Trucks
Our pre-owned inventory has become more popular over the years as we've been able to provide safeguards on quality. These days, you're not taking a risk when you buy used. You're just getting a great bargain. Thanks to vehicle history reports and multi-point inspections by our trustworthy certified auto mechanics, you can browse through our used inventory and know it's top of the line. Budget models still exist, too. If you're not worried as much about condition but just want something cheap that's going to be a reliable ride to work, we've got those trucks, too. The important thing is that every buyer knows the exact condition of the truck they're buying, and it's the buyer who gets to decide if it's up to their standards. Used trucks are cheaper than new ones, so you can upgrade to a higher trim of Sierra 1500, and you'll get to take advantage of "free" add-ons that someone else put on the truck when it was new. They paid the price for those add-ons. You won't. We've got the Sierra 1500 in tons of model years, trims, and colors. Just hop online to look through our information and reviews of your potential next pre-owned truck.
Schrier Automotive Used hopes you've enjoyed our review of the used GMC Sierra 1500 near Lincoln. This truck is now serving Omaha Lincoln Fremont Nebraska truck buyers with an easy choice to make. Take a Sierra 1500 home with you today! Call us or write to us online to get more information about this popular truck.