Used GMC Sierra 1500 near Fremont NE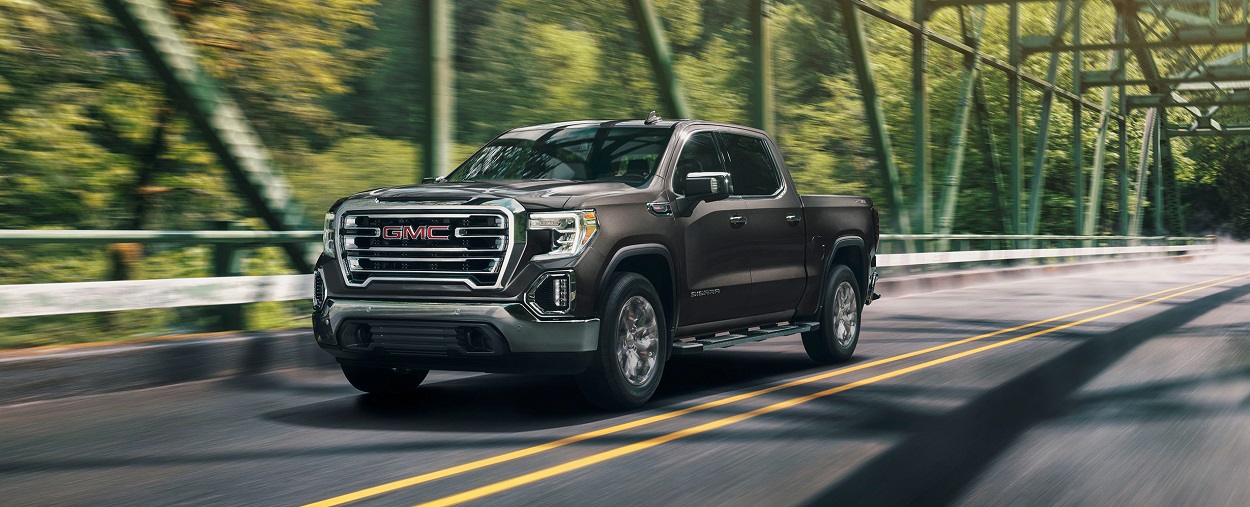 View Inventory
A light duty used GMC Sierra 1500 is a stunning display of muscle and innovation. The model goes back decades and had a major redesign at the turn of Y2K. The world didn't end for anyone back then, and it definitely didn't end for the GMC Sierra. The truck just continued getting better with new V8 engines and a gritter advanced frame. Even decades-old used GMC Sierra models serving Fremont Council Bluffs Lincoln Fremont can easily push hundreds of horsepower and tow large boats and campers. The light duty used GMC Sierra 1500 near Fremont is fit for even the most discriminating of truck shoppers. These are the trucks that change the world.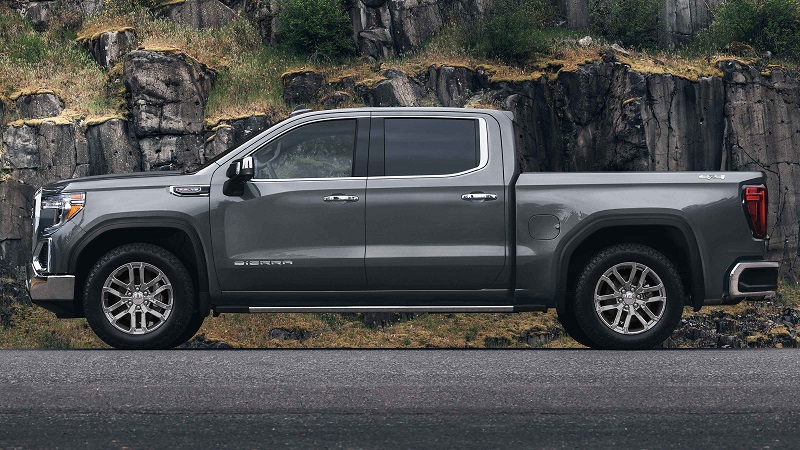 V8 Power
A used GMC Sierra 1500 near Fremont is mostly known for its V8 power throughout the years. It's the ultimate towing machine. The current gen is still all the way back to 2014, so you can look that far back and still get something ultra modern and with the V8 power a used GMC Sierra 1500 is capable of. Many businesses choose this model for their work and then there are also accompanying transmissions that add value to it as well. For example, 420 horsepower is common far back into the model years, and then in 2015, 6 and 8-speed transmissions were the rule of the day.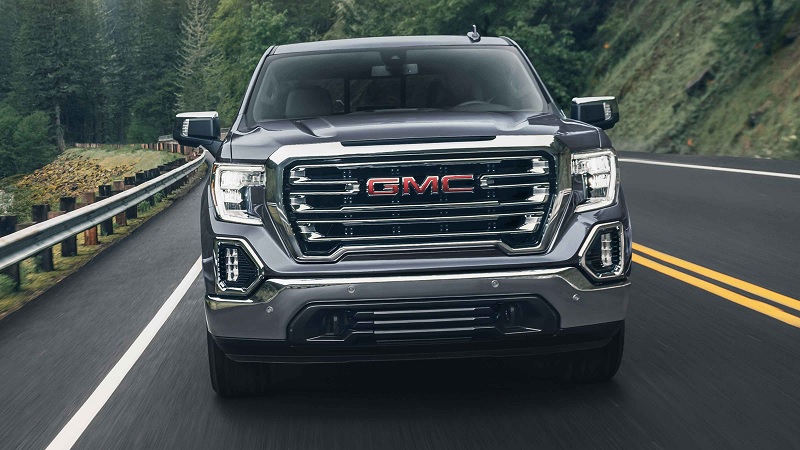 Power alone isn't all you get on a used GMC Sierra 1500. You'll find the light duty towing capacity is pretty heavy duty for anything considered a personal truck. In 2016, a used GMC Sierra 1500 near Fremont can still net you between 5,500 pounds of towing capacity all the way up to 9,400 pounds. That's a lot of power serving Fremont Council Bluffs Lincoln Fremont truck owners. Thanks to the 8-speed automatic transmission that's available from 2015 on, you can get very precise shifts and control of that power, too, if your needs call for it. Even the 6-speed model offers exceptional acceleration and handling uphill. This is a truck that lives by its strength and continues to find relevancy in every truck owner's heart.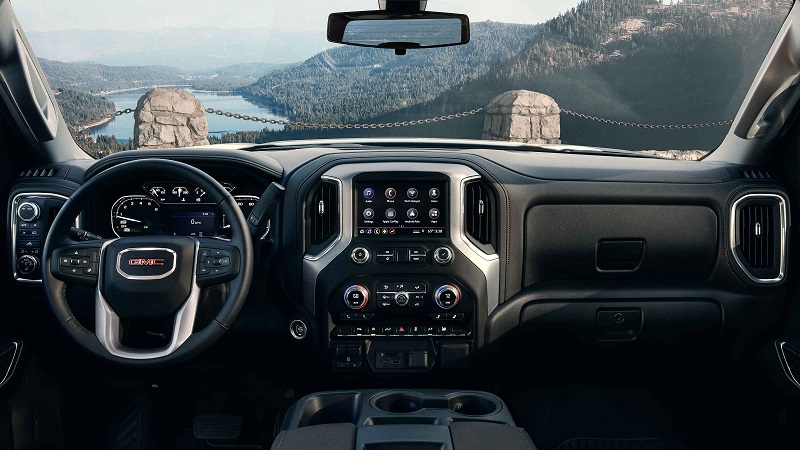 Our used showroom floor will always have a GMC Sierra 1500 on it. In almost any given year, you'll actually find a whole fleet of them, as both businesses and personal owners love this year. It looks great heading out for a day of off-roading or camping, but it also works well on construction sites, farms, and other commercial projects. We give both personal buyers and businesses terrific breaks on their trucks, but businesses especially benefit from buying used because of tax laws.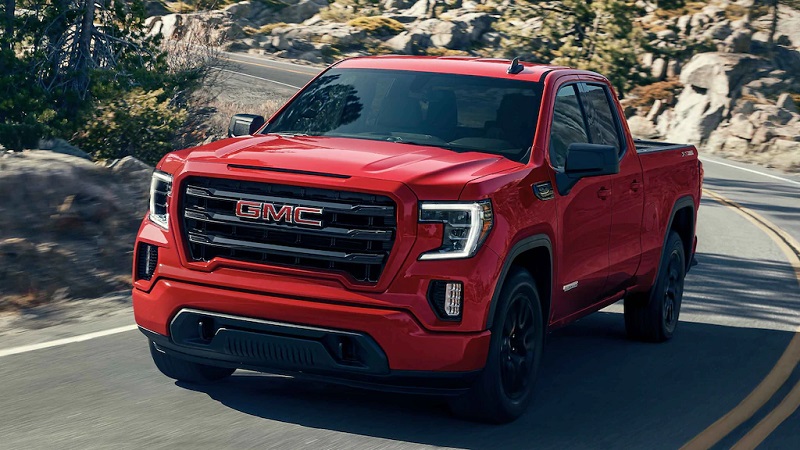 The dealership here has everything you need to finance and care for a pre-owned or certified pre-owned GMC Sierra 1500. We bring in multiple colors of this model and multiple trims to make sure you get just what you're looking for. The used buy is especially generous to you on optional features. Back when those features came out new, someone paid a lot of extra money to have them equipped on the truck. You won't have to pay extra to grab things like leather seats and a leather-wrapped steering wheel in your spiffy used Sierra 1500. If the truck has that feature on a used model, that's included in the level price, so there's no need to pay extra. You also skip over new vehicle fees as well.
Settling on a price for your GMC Sierra 1500 is a breeze when you collaborate with our finance department. They're trained to work with every customer on an individual basis, taking your situation as it is and working hard to get you a deal that works for you and your family. We believe there's a deal that's just right for everyone, and we're the dealership to get that deal for you. Schrier Automotive Used is serving Fremont Council Bluffs Lincoln Fremont with benefits on used vehicles, too. Make sure to ask us what packages and programs we have for your used Sierra 1500. We want you to get something really special this year.
Every year is a good year to buy used, but people are gravitating to this type of buying more so than ever before. It just makes good, common sense for the average business or individual buyer. In addition to being a great work and play truck, the Sierra 1500 has a nice interior and makes for a wonderful family truck. Anyone who is shopping for a family pickup will be proud to own this one. Contact our team for more information about the Sierra 1500.