Used Ford F-250 in Omaha NE for Sale in Omaha NE l Near Lincoln
Used Ford F-250 in Omaha NE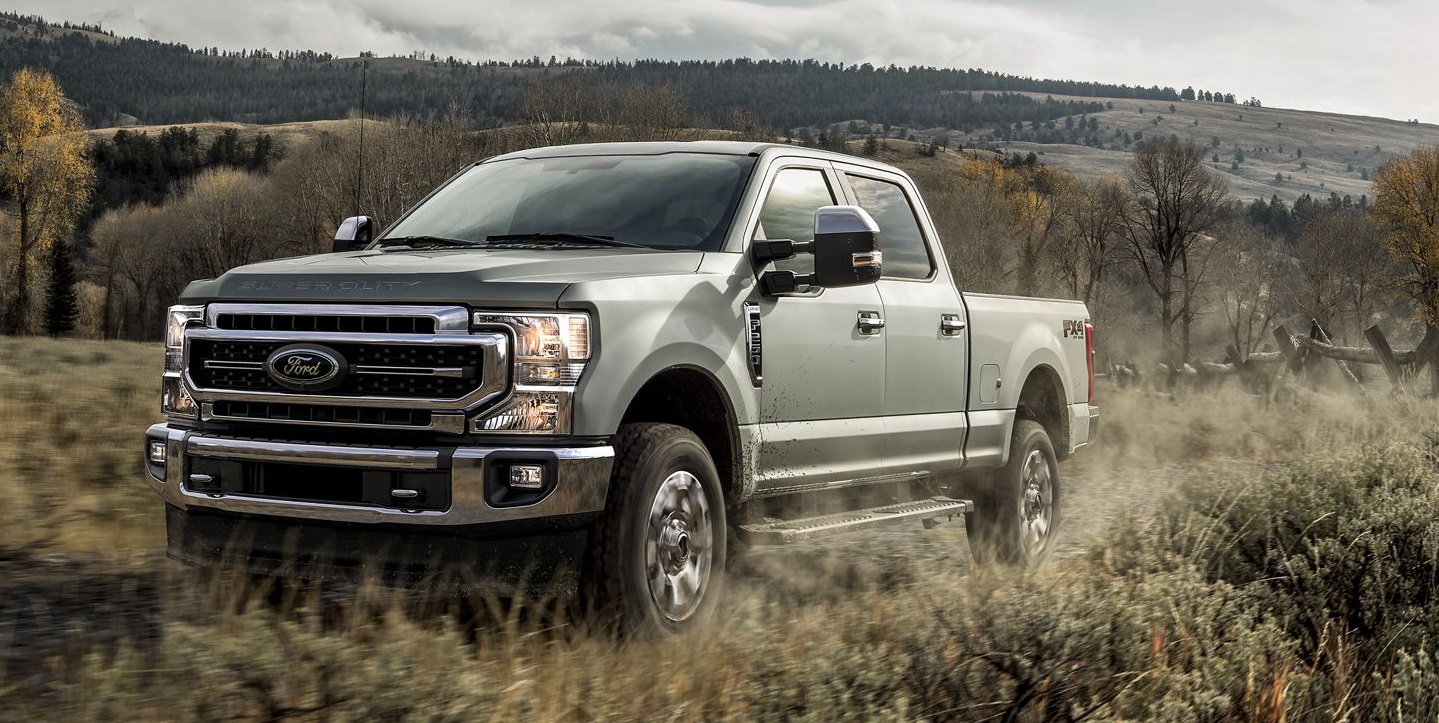 View Inventory
The hardest working truck in America never goes out of style. Every used Ford F-250 is built with the guts and glory of the F-series past, present, and future. Schrier Automotive has a large inventory of these heavy hitters serving Omaha Lincoln Fremont Nebraska truck lovers with another reason to celebrate this year. The generations of used Ford F-250 trucks you have to choose from are a reason to get motivated to really move on a deal this month. There's no better time than now to go home in a used Ford F-250 in Omaha.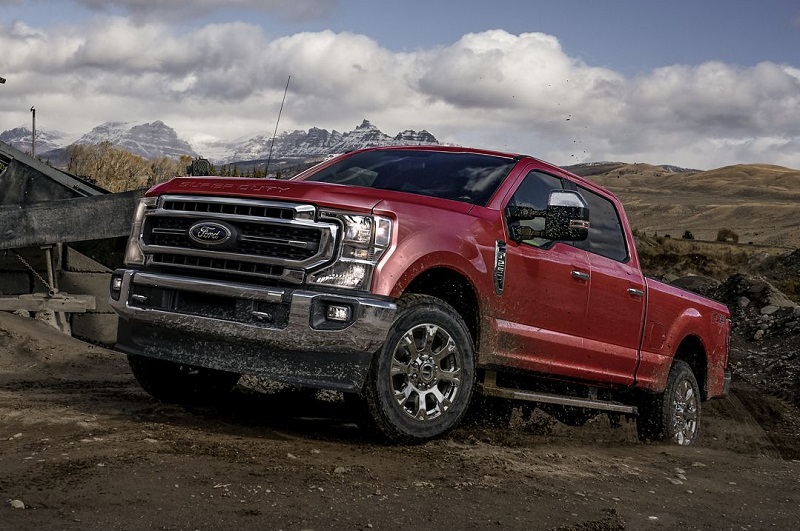 Heavy Duty Dependability
A used Ford F-250 in Omaha is serving Omaha Lincoln Fremont Nebraska workers and players with a tremendous amount of dependability and power. These trucks are designed to be the Super Duty they claim to be. There's nothing all-talk about the F-250. It has a long history of serving modern people. Since 1999, they've been sold under the label of "Super Duty," and that's a fantastic phrase to describe this one.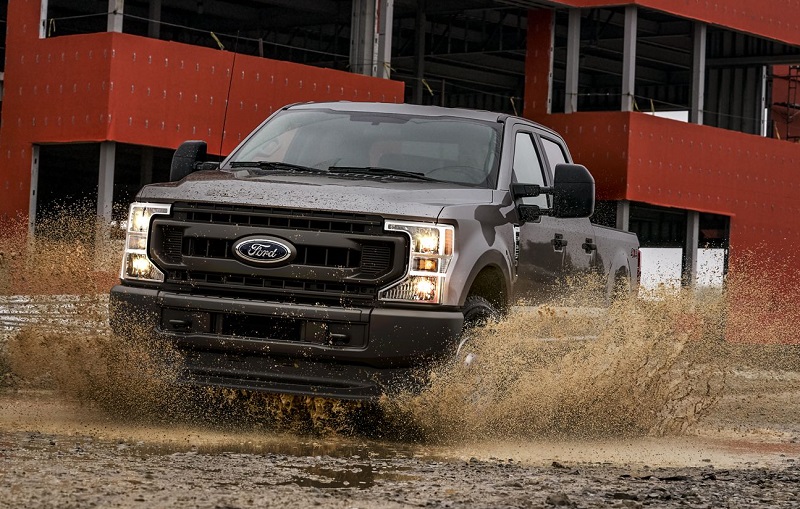 The modern generation, dating from 2008 on, featured trims like the XL, XLT, Lariat, King Ranch, and even a limited Edition Harley-Davidson model. They featured gaudy grilles and unapologetic over-the-top power and handsomeness. Big, powerful engines like the 5.4L V8 and 6.8L both came from a time when diesel and gas worked together to build America. Horsepower ratings over 350 were not uncommon even for much older F-250 models, so don't worry about going way back in the lineup. These are used trucks that stood the test of time and lived to build a whole new America down the road.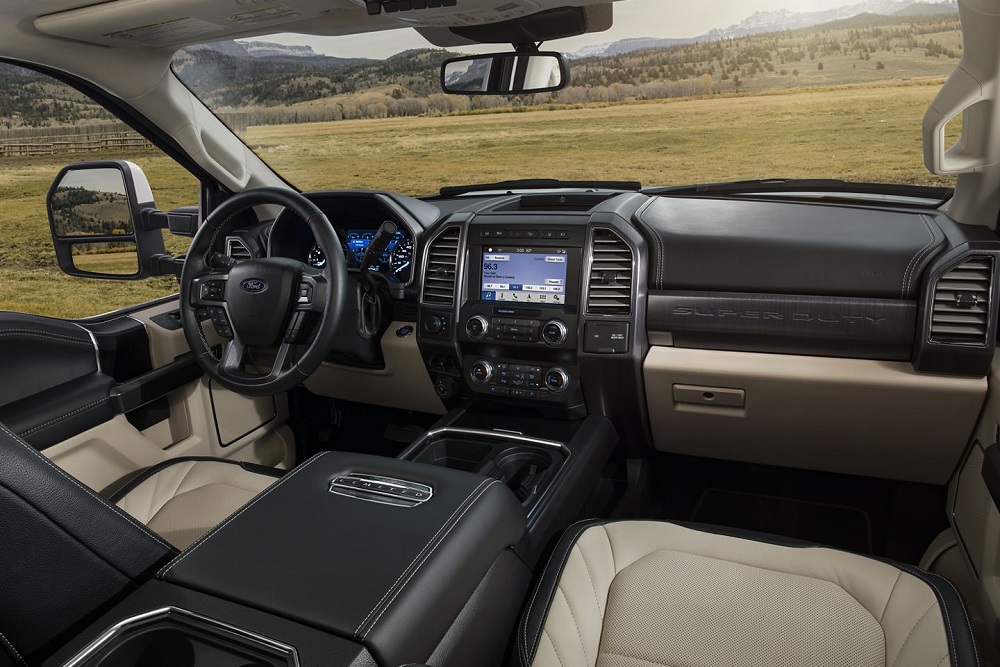 The Ford F-250 is one of the safest trucks in the world. If you buy a "newer" model, you'll find that Ford Co-Pilot360 will be installed on your truck. You might possibly get "new" features for completely free, as add-on features aren't charged a second time. You just get them in the final price of your used model. The F-250 was blessed with beautiful vinyl AND leather interiors, so you have a lot of room to navigate the trim lineup and get the perfect truck for yourself and your business or family.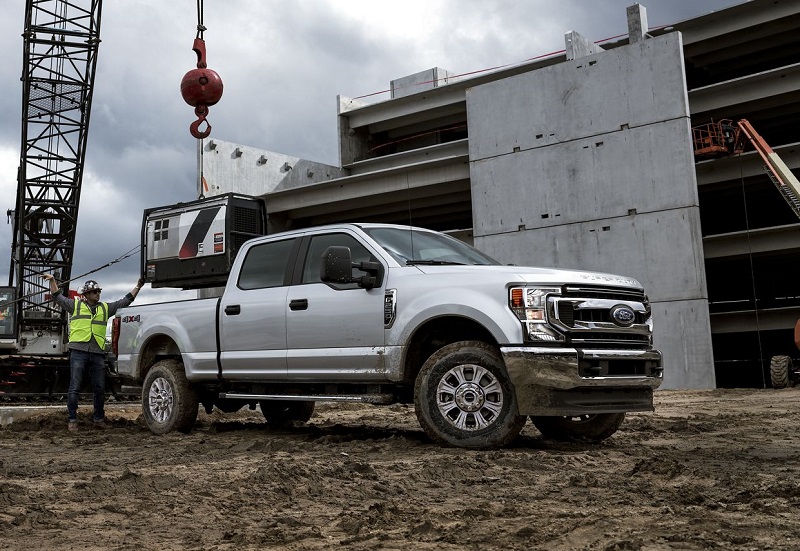 The F-250 is a proud truck, one whose noble nature plays out visually. It has a strong physical presence that begs for utility and work to do. Active hunters, fishermen, and campers all love this truck. It blends in beautifully with any outdoor scenery in Omaha and all across the United States. Thanks to your extra features already installed on some used models, you'll always have a cheaper way to enjoy the finer things on your Ford F-250 truck.
Why Should You Buy Used?
Used trucks represent a unique value to shoppers. Because of the lower price tag and down payment on pre-owned models, you'll be able to easily afford a "new" used truck more often. People who have a little extra to spend can add more than one trim of F-250 to their business arsenal or personal collection.
Schrier Automotive is always serving Omaha Lincoln Fremont Nebraska used truck buyers with tools that allow you to get the most savings out of your deal. For example, we have free vehicle history reports for all our F-250 models. Read through the history of your used truck and learn if it meets your high standards. Our dealership always performs multi-point inspections on multiple components of the F-250 as well, making sure that the engine, transmission, brakes, and exterior are in excellent condition and worthy of our customers.
Online shopping for your used truck is easier now thanks to our multiple services that allow you to shop and even buy from home. Personalized test drives can start here at the dealership, or we'll bring the truck straight to you so that you can inspect and sample its driving style. We believe in full freedom during test drives, so you can really get personal with your truck, test out its settings, technology, sound system, and power. It's our belief that every customer deserves a personalized test drive before buying, but you don't have to make a trip to the dealership to get this service anymore. We'll bring it right to your driveway.
Are you ready to take home a powerful truck? Call or write to us today to bring the F-250 into your life!