Used Chevrolet Silverado 2500HD in Omaha NE for Sale in Omaha NE l Near Lincoln
Used Chevrolet Silverado 2500HD in Omaha NE


View Inventory
Used Chevrolet Silverado 2500HD models are among the most popular HD pickups in Omaha and throughout the surrounding areas. The 2500HD is a three-quarter-ton pickup that offers far greater capabilities than a half-ton full-size pickup, and the Silverado series has such a great reputation for longevity that it makes it an excellent option as a pre-owned vehicle. Chevrolet has recently introduced the 2022 Chevrolet Silverado 2500HD. It continues the fourth generation, which means that you will have both 2020 and 2021 models to consider for a used HD truck. If you prefer older than that, you will find a great deal of value in the third generation, which ran from the 2014 to the 2019 model year.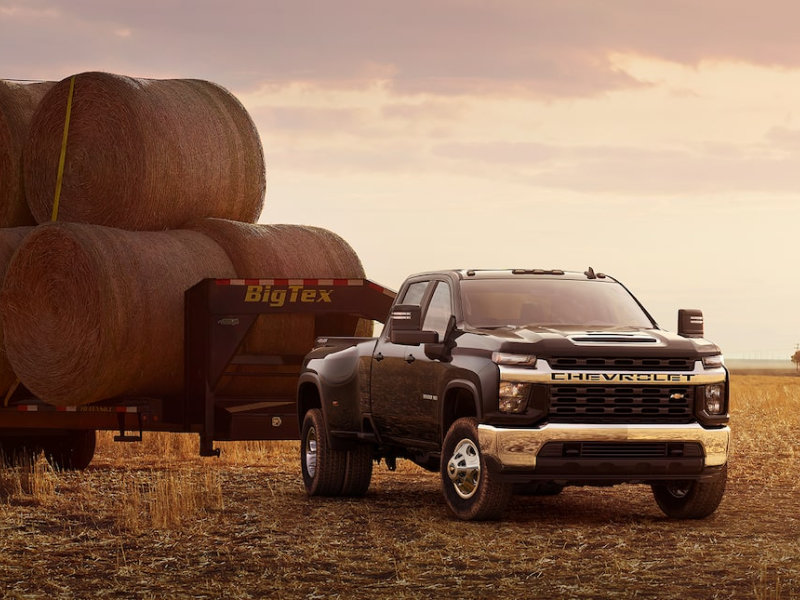 Fourth-Generation Silverado 2500HD
The fourth-generation Silverado 2500HD became available at local Chevrolet dealerships serving Omaha Council Bluffs Lincoln Fremont in late 2019 for the 2020 model year. It arrived with a new platform that added some legroom to the extended and crew cabs. Towing and payload ratings saw some rather substantial increases. Chevrolet also made some rather significant updates to the available technologies. It currently offers some of the most advanced trailer-assistance technologies available on any pickup truck on the market. Since we are only three years into this generation, the fourth generation is a strong option for the consumer who essentially wants a new truck but opts for a used Chevrolet Silverado 2500HD in Omaha that is just a year or two older because that is a better financial investment.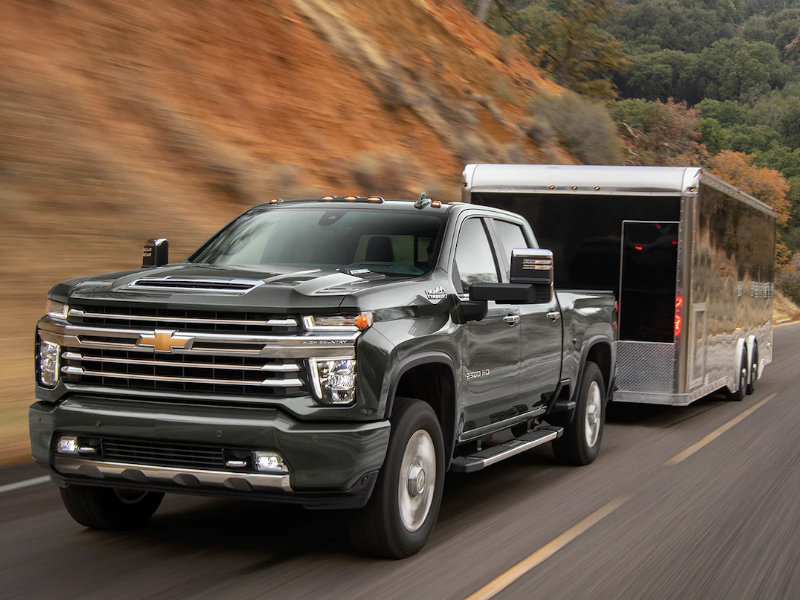 While Schrier Automotive has used Chevrolet Silverado 2500HD models dating back into the second and even first generations, the third generation is by far the most popular. This is the value sweet spot. You will find excellent deals within the 2014 and 2019 model years, but the third-generation platform is not so far removed from the four that you are making major sacrifices in terms of performance, capabilities, safety, ride comfort and so forth. While we did say that the fourth gen got a major bump in towing, you are still looking at more than 14,000 pounds with a traditional setup and 18,000 with a gooseneck.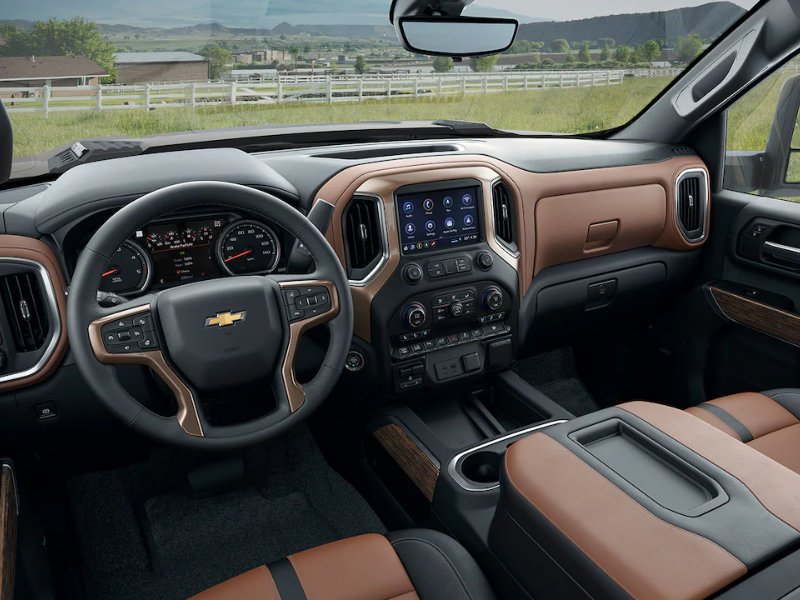 Cab and Bed Options
You will find similar cab and bed options across the selection of used Chevrolet Silverado 2500HD models available at the Schrier Automotive dealership serving Omaha Council Bluffs Lincoln Fremont. Chevrolet has traditionally offered three cab options: regular, double and crew. The regular cab is the traditional two-door pickup style, and the crew cab has four full-size doors. You may notice some differences among double cabs. That is because the double was at one point an extended cab with smaller rear doors, and it later became a smaller version of the crew cab. Bed sizes can vary from year to year, but for the most part, the regular cab is paired with an 8-foot bed and the larger cabs are paired with a 6.5-foot bed. The crew cabs are often available with a 5.5-foot bed as well.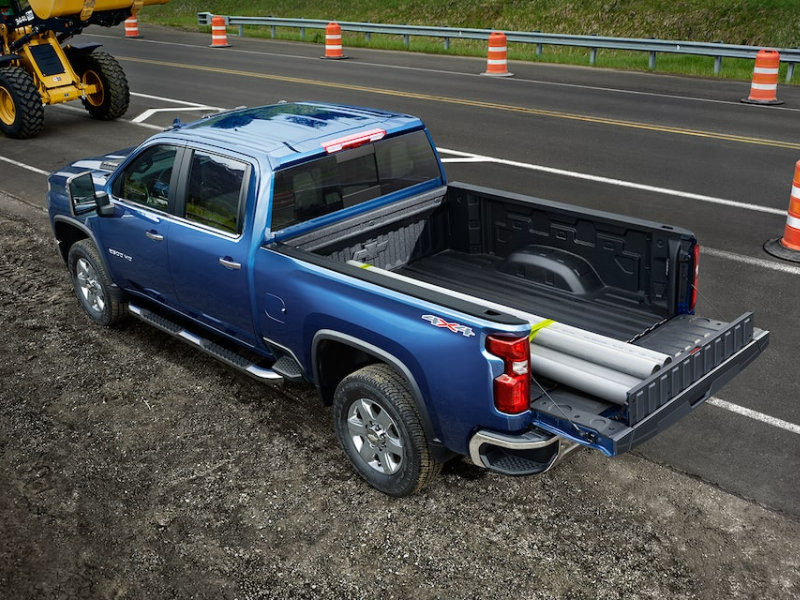 Engines and Transmission
Chevrolet has generally offered a gas powertrain and a diesel powertrain, so your used Chevrolet Silverado 2500HD in Omaha can have either a gas V8 or a diesel V8. A six-speed automatic will be prevalent with most used models available. But Chevrolet did switch to a 10-speed automatic with the new platform, so that is available among the new pre-owned vehicles.
Towing and Payload Ratings
Max towing and payload ratings will vary not only by model year but due to various characteristics of the truck, such as engine, drivetrain, axle ratio and so forth. If you need to ensure a specific capability, the team at Schrier Automotive can help you limit you to options that fit the bill. Payload ratings will be anywhere between 3,500 and 4,500 pounds. Tow ratings with a traditional hitch can range from 9,000 to 15,000 pounds. Gooseneck towing allows for ratings of 18,000 pounds and beyond.
Schrier Automotive is a leading used car dealership serving Omaha Council Bluffs Lincoln Fremont and the surrounding areas. You can visit us to see our selection. You can also shop the used Chevrolet Silverado 2500HD in Omaha online through our website. If you need additional details, you can call us or contact our team via text or email. If you prefer to shop with us online, at any point you can click that chat button to speak live with a member of our team.
We appreciate your interest in our inventory, and apologize we do not have model details displaying on the website at this time. Please fill the form out below and our team will quickly respond, or, please call us at (888) 206-4661 for more information.