Used 2019 Jeep Grand Cherokee in Omaha NE for Sale in Omaha NE l Near Lincoln
Used 2019 Jeep Grand Cherokee in Omaha NE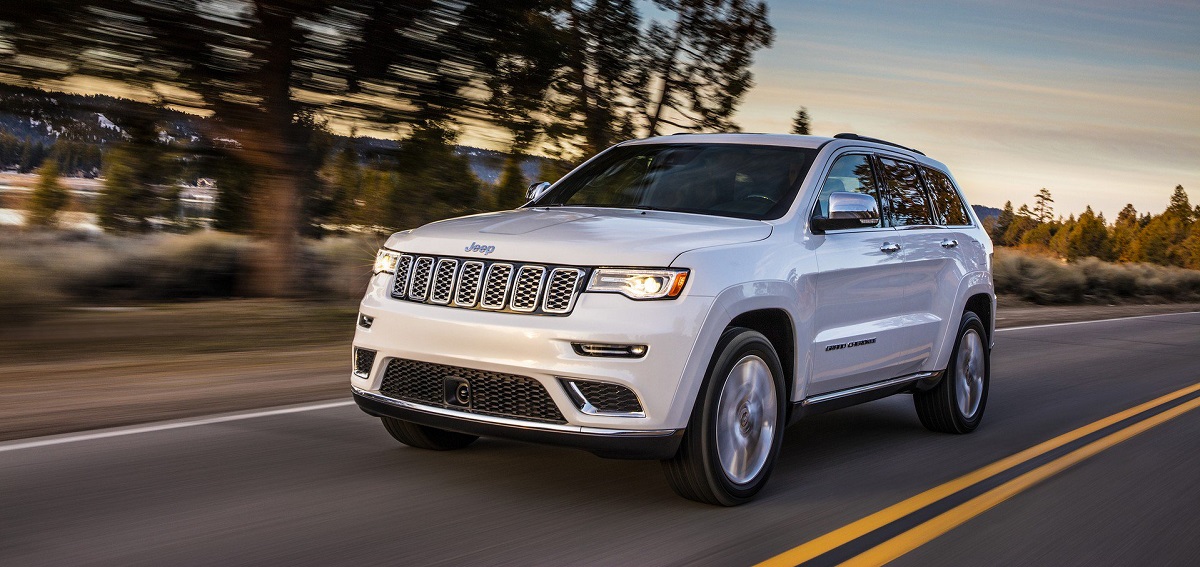 View Inventory
Schrier Automotive serving Omaha Lincoln Fremont Nebraska is home to many used 2019 Jeep Grand Cherokee trims. We strive to keep a diverse array of trims so that each family finds just what they're looking for. Used models were configured by a new buyer, meaning that the new buyer already paid for your upgrades. You don't pay anything except the bottom line price of your used 2019 Jeep Grand Cherokee. As one of the most handsome and opulent SUVs ever crafted, the Grand Cherokee is for the driver who wants it all.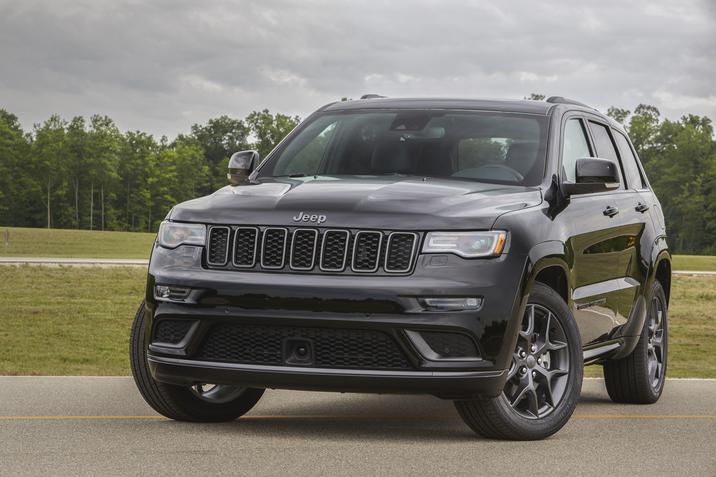 Features
The used 2019 Grand Cherokee comes in a wide spectrum of power selections, including the now classic 707 horsepower Trackhawk trim. Every used 2019 Jeep Grand Cherokee that enters our dealership inventory comes complete with a full inspection and exceptional quality.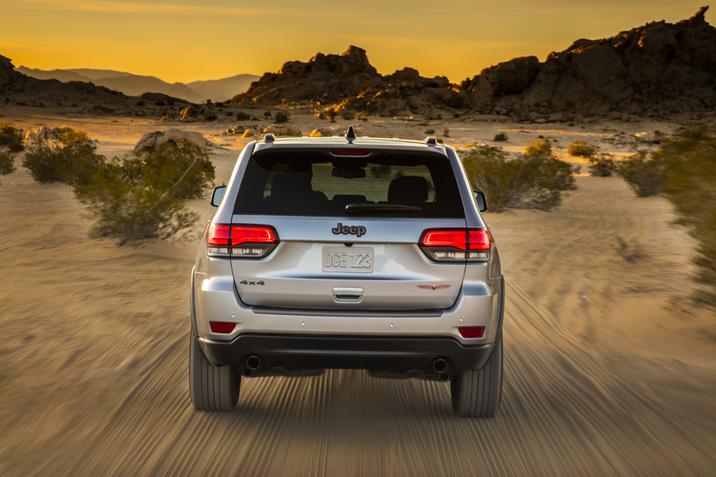 There are some model years that just resonate more with SUV buyers. The 2019 model was that type of model year for the Grand Cherokee. During this model year, Jeep blessed the Grand Cherokee with an outrageous 707 horsepower Trackhawk that still remains one of our most popular choices for buyers with a bigger budget. If you really want to experience a family luxury SUV that grabs 707 horsepower, the Trackhawk is the right choice for you. The uncommon styling of the 2019 model was also one of its trademarks. It features a more "Jeep" type exterior that paid tribute to many older models from the brand.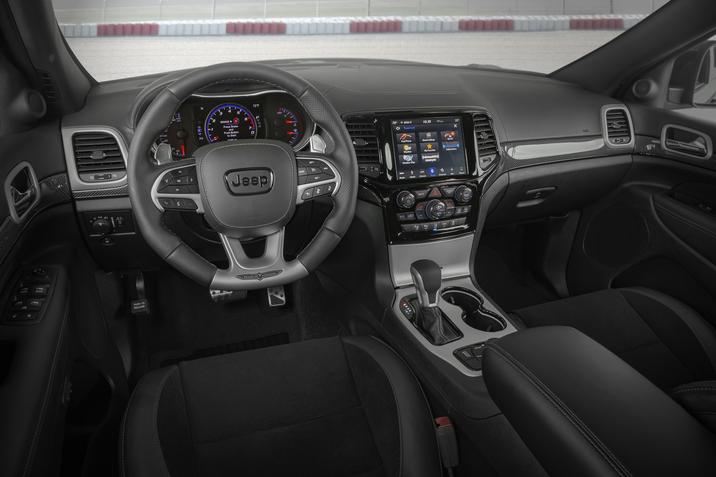 Towing Capacity
Families who camp or boat often need an SUV that's able to shoulder the burden of larger cargo. If you need a vehicle that can tow another vehicle, the 7,200 pound tow rating of the used 2019 Jeep Grand Cherokee in Omaha is a bright choice. The model gets up to 645 lb-ft of torque, a rating that puts it right up there with muscle cars in terms of how much it can peel out. Your Grand Cherokee from 2019 is capable of so much in the right hands.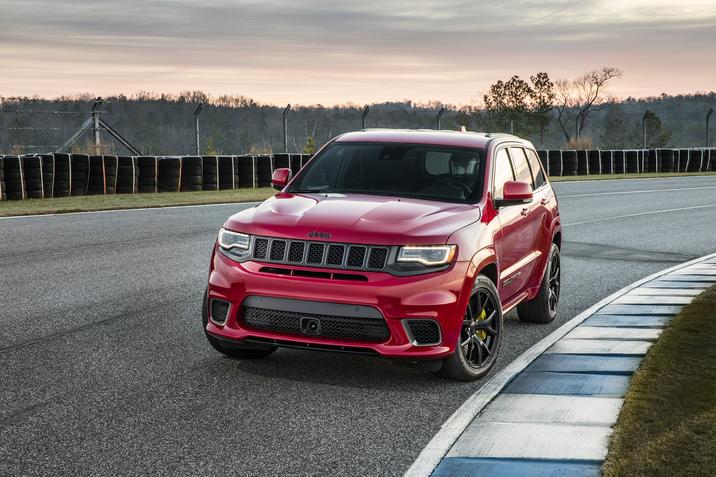 Pure Class
The Grand Cherokee comes with upscale options like quilted leather interiors, 8.2-inch touchscreen displays, and digital instrumentation panels. They showcase the best that SUVs have to offer in the year they're released. The 2019 model is extremely recent and carries with it just about everything you'd find in a new model. When you travel in a Grand Cherokee, there's a certain esteem that follows you everywhere you go. It's a true class act.
Why Buy a Used Jeep Grand Cherokee
The Grand Cherokee high trims come at a premium, and they should. They have so much to offer. If you buy a 2019 model, you can get the type of style reserved for high-end luxury SUVs, all at a price that will leave room left over for emergencies. Many people worry about the future right now, so giving your family a stylish family SUV without draining the entire family budget is key for many people. Our dealership serving Omaha Lincoln Fremont Nebraska understands this. A used 2019 Jeep Grand Cherokee in Omaha comes with a proven track record of handling the rough stuff in life. Your pre-owned model has seen the interstates, the trails, and the city landscapes of America. It knows where it has been, and it knows where it's going. If you're the type of person who loves the mystique of a once-beloved family SUV, a used Grand Cherokee is perfect. We fully inspect all our used models to make sure they're up to the high standards of our buyers. You'll get a model that's been examined by a certified auto mechanic and that comes with a free vehicle history report for you to review. Researching your favorite used models is easy to do on our website. We put plenty of high quality pictures up for you to browse, give you vital information about your model, and even give you quick links to free quotes and financing applications. You don't even have to leave home to buy your pre-owned Grand Cherokee. You can shop and finance online with our team.
Are you interested in the 2019 Grand Cherokee? Just let our team know. We're available at our dealership during business hours, online any time, and by phone when you've got time to call to talk or leave a message. Let us know how to help!